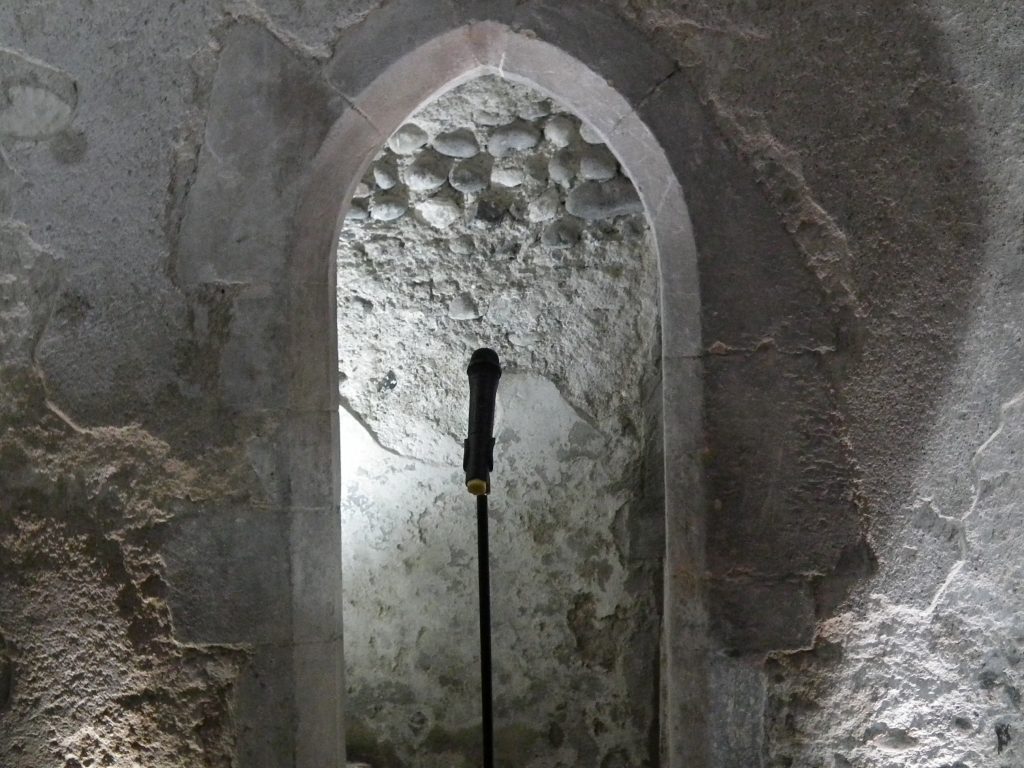 We return once more to the Undercroft of the Crypt Gallery for an open mic evening. Sharing the intimacy of the undercroft, you're tempted to believe this is a space custom made for spoken word events.
Another great opportunity for our Seahaven Poets to do their stuff! And do it they did, with a total of 11 open mic'ers on top of their game taking us on an emotional rollercoaster ride via a dazzling variety of styles and subject-matter.
The crowds we get are so friendly, and the atmosphere is so relaxed and informal, performing – or simply reading – work is comfortable. Our ethos is inclusive, and we intend to offer all folk a platform for their work.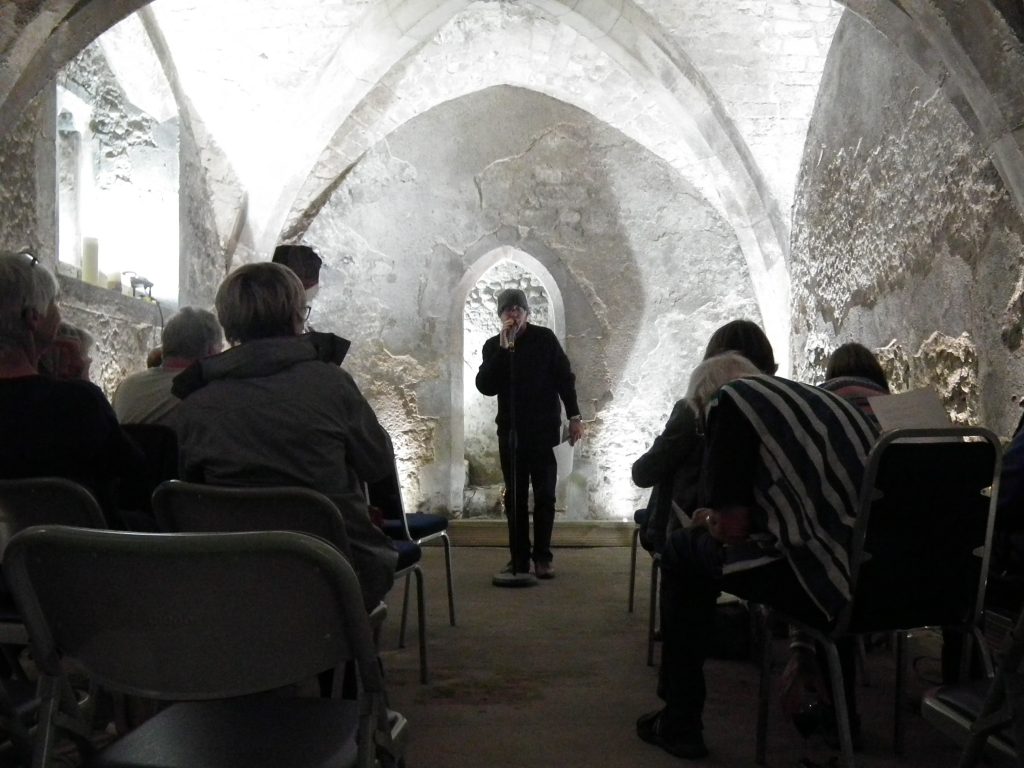 And as ever, that warm and intimate atmosphere prevailed in the fantastic setting of the Crypt's historic undercroft. With perfect acoustics, you can hear every nuance, every moment's tension, or every moment's humour raising laughter and friendly applause.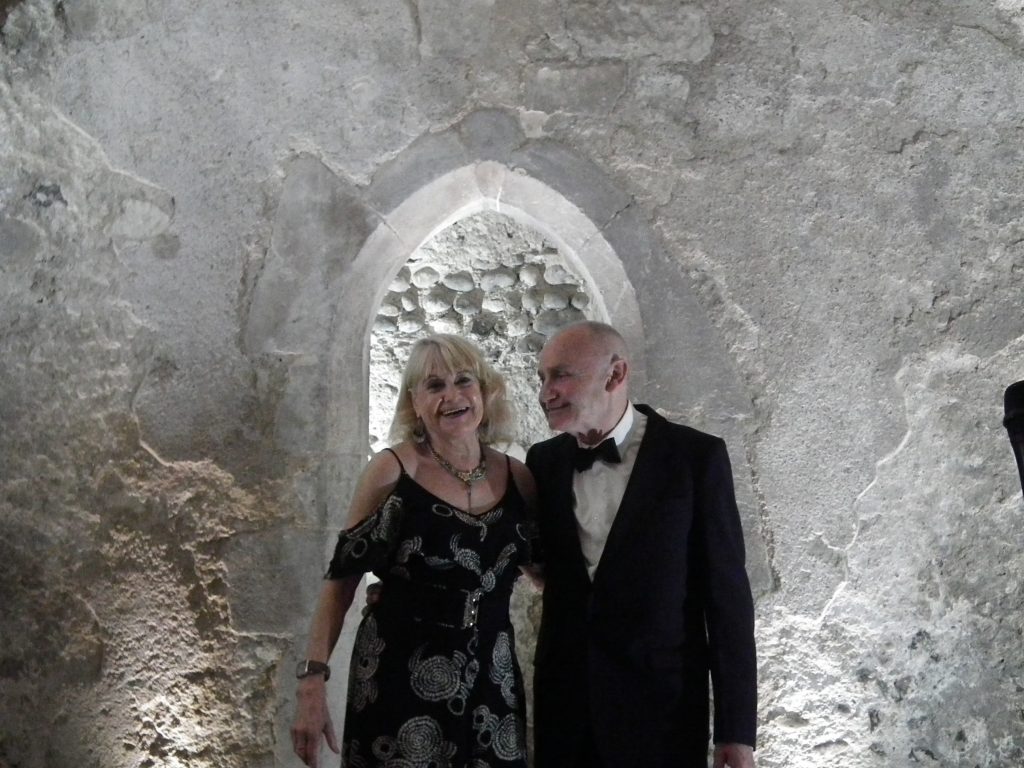 Special mention must be made of our inimitable guest poets Keith and Suzanne, resplendent in evening dress, whose brilliant dialogues from 'Domestic Treason' proved both uproariously funny and cleverly thought-provoking at the same time.
Finally, these events wouldn't happen and wouldn't be the same without the support of everyone who attends. Thank you to all you Seahaven Poets – and all of you who turned out despite Eurovision (OK, I understand) and even the football. We're very grateful, and hope to see you all again soon.