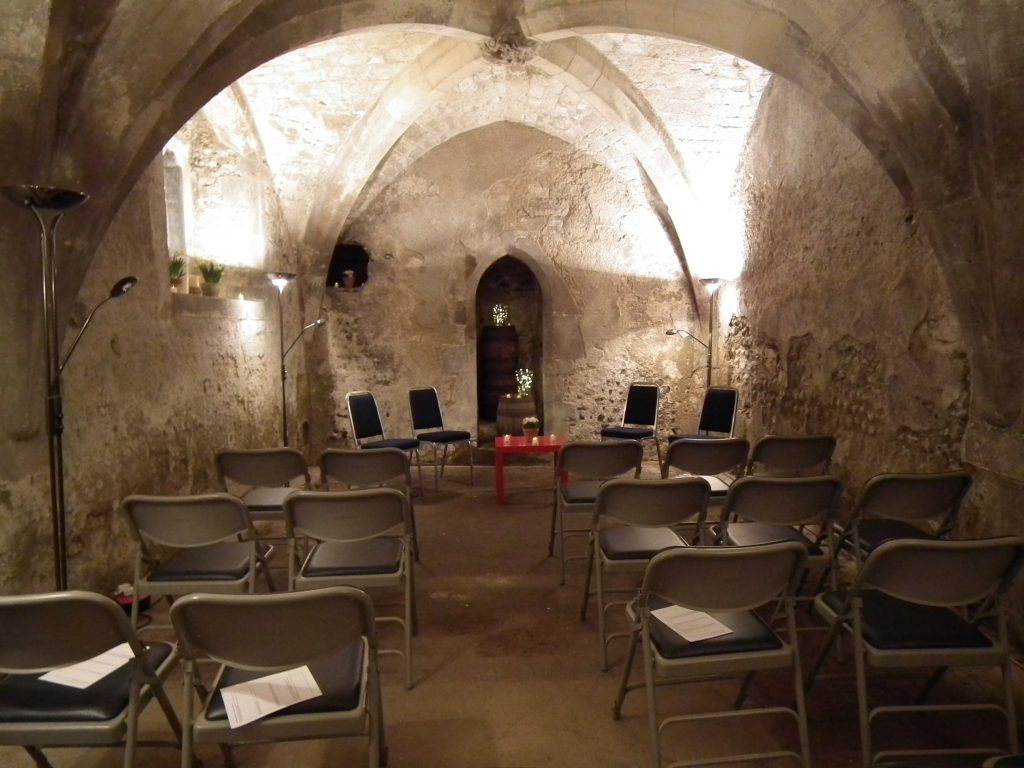 We're very pleased to bring LitFest back to the Crypt Gallery in 2019. 
The Undercroft, where the majority of the events take place, is an intimate, quiet space, bringing true magic to proceedings.
Once believed to be a wine store for a medieval merchant (very thirsty, these merchants), this is a true and rare gem.
We welcome you to come and share the space with us.
The Undercroft is, unfortunately, not a wheelchair accessible venue, as there is a short flight of stone steps into the space.
The adjoining Gallery is wheelchair accesible, and the event organisers plan a solution, to relay sound from the Undercroft to the Gallery.
The Studio is also wheelchair accessible, as are the facilities.
For other access needs, please contact us at admin@seahavenpoets.co.uk.
The Crypt Gallery comprises three distinct spaces.
The Undercroft, which is obviously ancient and special.
The Gallery, a modern gallery space in use during LitFest, and we ask you to be sensitive to those listening whilst events are running.
The Studio, where drinks will be available each day, is a great place to sit and chat, catch up and maybe meet a like minded soul.
We will use the Gallery and Studio for our launch event.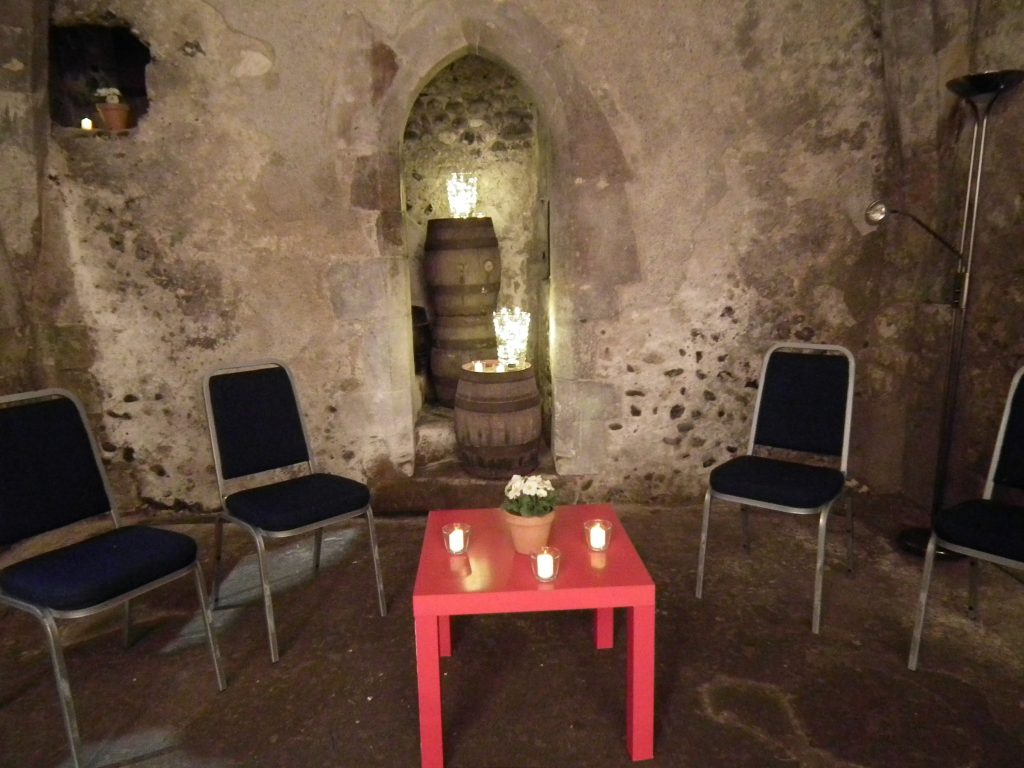 Each individual event on the Programme  for both Saturday and Sunday is ticketed at £5.00 (except where indicated *free).
Tickets are now available on Eventbrite, or from the Seaford Tourist Information centre (37 Church Street
Seaford, East Sussex, BN25 1HG).
The Reception on Friday night is free, where we will launch 2019's LitFest.